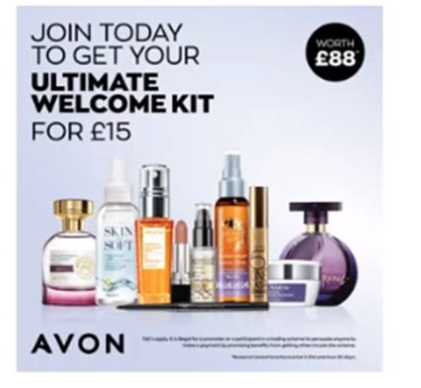 Join Avon in April and get your starter kit half price.
Choose to work online with our digital brochures or locally door to door where you live.
Earn up to 32% commission on your sales and product and sample packs.
Set up your digital brochure so that Avon does the deliveries for you, enabling you to sell anywhere in the uk.
Why not sell on Amazon or eBay.  or on any social media channels, you choose.
If you want to sell door to door there are no set areas, so you can cover as big an area as you want.
complete your details HERE for more info and we will call you back asap