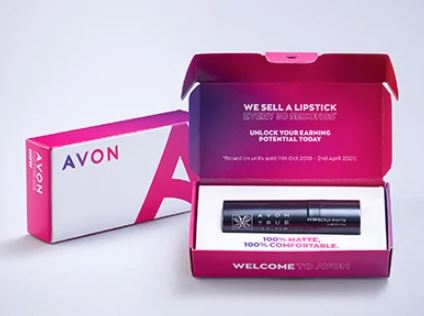 You can now get the cost of your joining Kit refunded
Order the £10 joining Kit and sell £100 in your first brochure to get your kit refunded
This includes a lipstick and your brochures and stationary to get you started
or you can choose our £30 kit which contains £96 of products too.
and sell £250 in your first brochure to get the cost of your kit refunded
Start earning from your Avon sales today, either by sharing brochures with friends,
Or you can sell online as well to generate more sales.
More sales gives you more earnings.