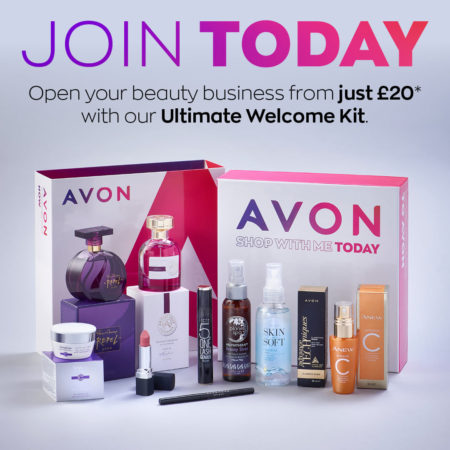 Join Avon Today and choose your starter kit
The Ultimate welcome kit is reduced to just £20, offer ends 3rd May.
This includes your brochures and everything you need to get started, plus £96 of our best selling Avon products.
or choose our Welcome kit starting at just £9
Join Avon  and you can sell to your friends and family or deliver brochures locally.
Plus work online and share your digital brochure to get more sales.
Find out more about being joining Avon and becoming a Representative
Must be over 18 and resident in the UK
Once you have completed your application, we will contact you to get you started.
You will need to show photo id and proof of address
Full training provided.
Complete your details Here